As you prepare the turkey and catch-up with family, we here at TCR have a well-balanced weekend of College Football action to keep you and your family full of football!
Thursday 11/27
(Bearssssss)
~4:00pm CT (Fox Sports 1)
LSU Tigers @ Texas A&M Aggies ~ 6:30PM CT (ESPN)
A battle of two 7-4 teams could be a play-in game for the Gator Bowl as LSU and Texas A&M face off in College Station.  The Tigers have fallen out of contention in the SEC, but they certainly can help boost morale as a young team would LOVE to notch a big win on Thanksgiving in primetime.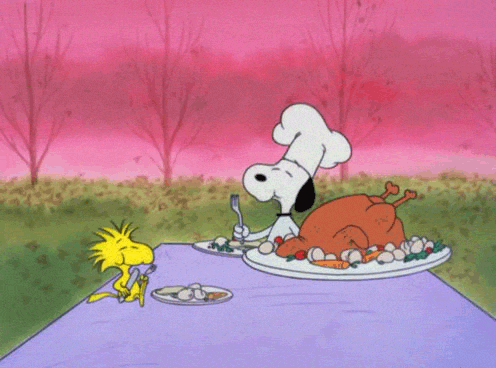 Friday 11/28
Northern Illinois Huskies @ Western Michigan Broncos ~ 10:00am CT (ESPNU)
The MAC West Division Championship game kicks off a great slate of black friday games as both NIU and Western Michigan look to punch their ticket to Detroit.  Drew Hare has been a rock solid QB for the Huskies this season as he's only turned the ball over once this season running AND throwing the ball.  But Western is riding the momentum of a turn-a-round season after going 1-10 last year, and their defense could be could enough to contain Hare and the Huskies.  Since I'll be in the office, this one will be streaming live...
Western Kentucky Hilltoppers @ #24 Marshall Thundering Herd ~ 11:00am CT (Fox Sports 1)
If you'd like a preview of who the Illini could be playing in a bowl game...watch this game.  Marshall could potentially sneak into an upper-tier bowl game if they win out, but Boise State is the higher ranked non power 5 conference team that would get the nod.  We know the transitive property doesn't really apply to football, but if the Illini beat WKU and WKU beats Marshall...
Nebraska Cornhuskers @ Iowa Hawkeyes ~ 11:00am CT (ABC)
The Battle for the Hero's Trophy heads to Kinnick Stadium as the Hawks and Huskers square off in their annual Black Friday rivalry game.  Both teams were frustrated last week as both fell to Big Ten West Division contenders Wisconsin and Minnesota (who will play Saturday), so this is the "3rd place game" in the West.
#13 Arizona State Sun Devils @ #11 Arizona Wildcats ~ 2:30pm CT (FOX)
If UCLA loses, the winner of this game heads to the PAC-12 Championship to face the Oregon Ducks.  This game looks to be the one of the closer match-ups in recent memory, and it sure will be interesting to see if the winner can also sneak into the Top 10.
Virginia Cavaliers @ Virginia Tech Hokies ~ 7:00pm CT (ESPN)
Winner of this game could very likely earn a spot in the Quick Lane Bowl.  Who they'd play is another story...
~ 7:00/9:30pm CT (Fox Sports 1)
Saturday 11/29
#16 Georgia Tech Yellow Jackets @ #9 Georgia Bulldogs ~ 11:00am CT (SEC Network)
This game is huge for two reasons.  One, a Georgia win (and Missouri loss) puts the Bulldogs in the SEC Championship Game.  Two, the GT Jackets could gain a TON of momentum and confidence going into the ACC Championship game against FSU next week.  Should be a really good rivalry game with a lot on the line!
#4 Mississippi St. Bulldogs @ #19 Ole Miss Rebels ~ 2:30pm CT (CBS)
Ole Miss could REALLY be a spoiler for State's season if they were to knock off the Bulldogs at home.  There is no guarantee that State will get into the Top 4 as they will not play in a conference championship game, but a win over their rival and conference foe certainly doesn't hurt their chances!
#18 Minnesota Golden Gophers @ #14 Wisconsin Badgers ~ 2:30pm CT (BTN)
The Big Ten West Division Championship Game has arrived!  Goldy vs Bucky in a winner take all match-up should be a really good game as both teams feature dominating run offenses and stout defenses.  The early edge has got to go to Wisconsin though, as a combination of their offensive line and Melvin Gordon could run Minnesota wild on Saturday afternoon.
#15 Auburn Tigers @ #1 Alabama Crimson Tide ~ 6:45pm CT (ESPN)
Here it is, the Iron Bowl.  One of the best rivalry games in college football, and every year seems to provide a GREAT story line.  This year, a win for the Tide and a win in next week's conference championship game will crown them the #1 team in the land heading into the College Football Playoff.  But, Auburn has been spoilers before, and they'd love to be spoilers again!