That's right sports fans, we here at TCR continue to provide you with the highest quality information and updates about your Fighting Illini AND College Athletics.  With the Illini on a bye week, we had to come up with new material for our Games to Watch and NCAA Football Simulation.  Simulating the Illini against the Illini would be like simulating the Orange and Blue scrimmage.  And for those of you who might worry, we will in fact simulate the outcome of the highly imperative Orange and Blue scrimmage come April of next spring.
So, for your highly refined palates and raging desire for simulated college football games, we've simulated all the games you should watch this weekend.  These were quick sims, so we'll give you a brief summary of what happenend.
Saturday 10/18:
#14 Kansas State vs #11 Oklahoma ~ 11:00am CT (ESPN)
Trevor Knight threw for a whopping 378 yards and 3 touchdowns.  As much as everyone wanted to hype on the "Texas Hangover" that the Sooners had last week, they were ready to play this week.
Final Score: Kansas State ~ 31 Oklahoma ~ 42
Iowa vs Maryland ~ 11:00am CT (ESPN2)
One thing that EA Sports REALLY likes in their games are dual threat Quarterbacks.  Running the option and throwing the ball deep are two key components to winning in a game of NCAA -OR- Madden.  So when C.J. Brown puts up 334 total yards of offense, you better believe his team wins the game.  Crabcakes and football baby.
Final Score: Iowa ~ 20  Maryland ~ 31
Purdue vs Minnesota ~ 11:00am CT (BTN)
Don't laugh...just, please don't laugh.
Final Score: Purdue ~ 38  Minnesota ~ 35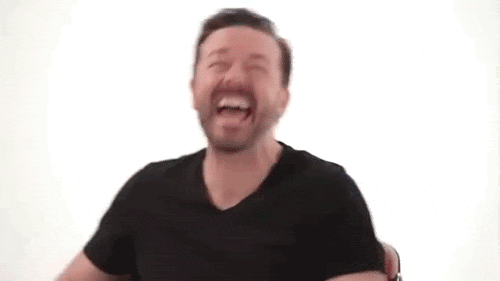 #21 Texas A&M vs #7 Alabama ~ 2:30pm CT (CBS)
You have to remember, EA Sports kind of has a thing for 'Bama and Nick Saban.  So while it's not completely irrational to think that the Crimson Tide will put up 801 yards of total offense, it's certainly a bit overkill (just saying).
Final Score: Texas A&M ~ 28  Alabama ~ 56
#15 Oklahoma State vs #12 TCU ~ 3:00pm CT (FoxSports 1)
Trevone Boykin has a bum wrist?  Psh...whatever
Final Score: Oklahoma St ~ 42  TCU ~ 48
#19 Nebraska vs Northwestern ~ 6:30pm CT (BTN)
No need for late game heroics like last year, Ameer Abdullah is a beast and 278 yards on 30 carries says so.
Final Score: Nebraska ~ 35  Fitzy and the Cats ~ 20 #5 Notre Dame vs #2 Florida State ~ 7:00pm CT (ABC)
Ugh...do we REALLY have to root for Notre Dame?  Jamies Winston turns the ball over 3 times in this one though, and that's not going to get it done.
Final Score: Notre Dame ~ 28  Florida State ~ 27
#23 Stanford vs #17 Arizona State ~ 9:30pm CT (ESPN)
Stanford's defense is good, but 2 touchdown passes from Mike Bercovici under 3 minutes is better.
Final Score: Stanford ~ 23  Arizona State ~ 28